Making of: Single Vineyard Wines and Red Reserve Wines
This third part of our series "making of" reveals the secret behind our red flag ship wines.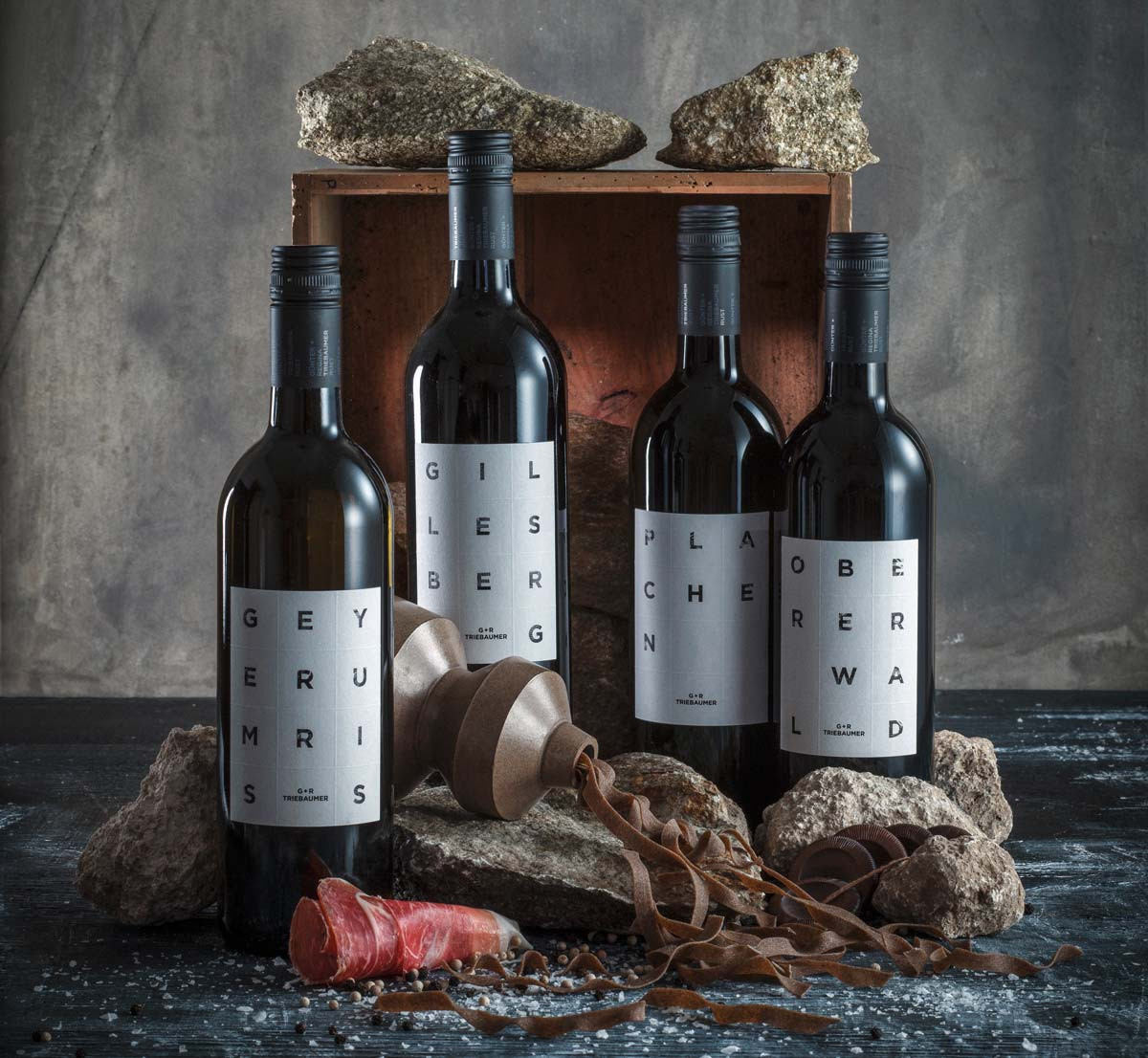 We consider ourselves as "structure-loving" and therefore renounce of physical-technical concentration methods.
We harvest late and very selectively into small boxes. Few hours after mashing, approximately 10 % of the juice of the best Blaufränkisch material is drained off as rosé (classic Saignée procedure).
As a consequence less juice comes into contact with the original quantity of grape skins thus corresponding to a natural concentration. Nevertheless - or even therefore - our in Barrique-barrels (we actually use 300 l-barrels) matured wines do not leave power, depth and charm to be desired. In order to produce such wines in a natural way we use the grapes from older vines which are deeply rooted and generate smaller yields by nature.
After prolonged f.ermentation, maceration and complete acid degradation, the wines mature in partly new, small oak barrels of classical origins over 12-14 months. After 12 months we do a "general tasting". The complete number of barrels filled with reserve qualities are tested anonymously. Those with a "milk chocolate" overall expression go to the Blaufränkisch Cabernet, those displaying aromas of "dark chocolate" are further matured to be used for reserve wines, Wide World, single vineyard wines and special bottlings.
This means:
After 6-8 months of maturation in the bottle the wines come onto the market. A late selling time is worth thriving for in order to raise the drinking pleasure. It is in any case desirable to decant red wines full of aromatic nuances.