Rust Core Competence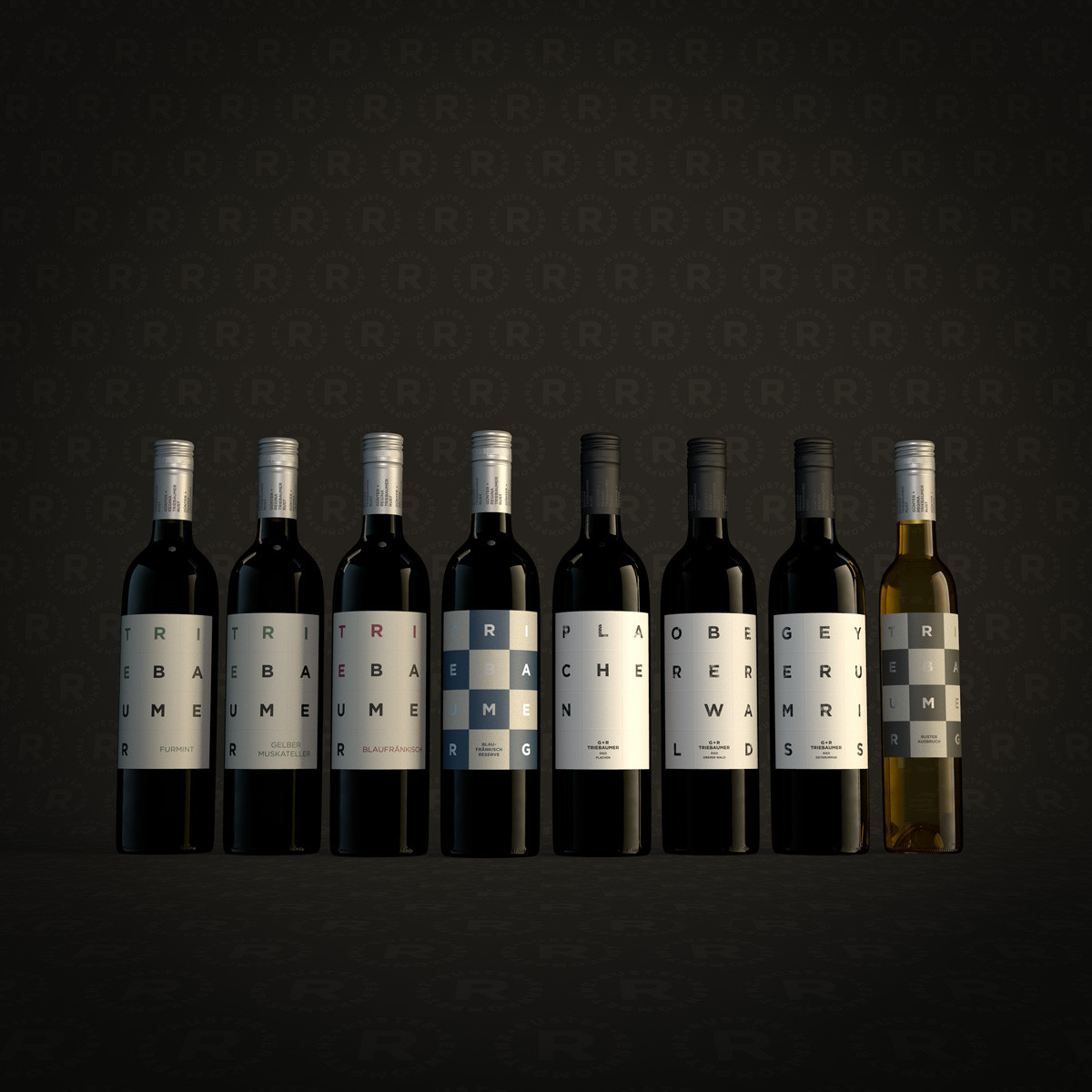 As you can always read and hear between our lines, we are very proud of our Rust origins and everything that the tranquil Free City has to offer.
Be it the vineyard arena, which is fragmented like in Burgundy due to the division of the real estate and stretches over rolling hills in a semicircle around the lake shore, or the special microclimate that Lake Neusiedl provides us with. Rust stands for many historical constants.
But Rust is always on the move thanks to its active winegrowers. "Rust never sleeps" - to paraphrase Neil Young.
So what exactly does Rust stand for? Tradition and history or storm and urge? And where exactly does that manifest itself?
We want to answer this frequently asked question with an intersection of our wines: The Rust core competence.
It is the true lifeblood of what we do, the synergetic result of people, terroir and history. It is the leitmotif of our product range pyramid, from the entry-level wines to the flagships at the top.
The wines of Rust's core competence
Ruster Ausbruch is by far the oldest designation of origin for wine in Austria. For more than 500 years it has been non-stop maintained and at least mentioned in every wine education. It was acquired in 1681 with a huge investment and since then documented. In 2015 the Austrian wine law recognized it as individual variety
Besides the special (and in the production particularly complex) Ruster Ausbruch, a general and comprehensive sweet wine competence has naturally developed, which produces excellent noble sweet wines from Spätlese to Beerenauslese.
---
Furmint is in itself a very rare variety and - especially in Austria - has only survived phylloxera, wars and varietal restructuring in Rust. For good reason!
The people of Rust were rarely heroes or geniuses. But they recognized the perfect combination of medium slope vineyards and a historical variety and preserved it with lasting stubbornness - together with the 500-year-old sisterhood to Tokaj.
With Furmint, we are the only ones everywhere to attract attention. Stylistically well applicable and suitable for consumers. Not easy to imitate because the arena and the slate slope steps in Burgenland are only available here and the Furmint would ripen too late in other wine-growing regions of Austria.
---
Yellow Muscat comes into play in Rust as the historical accompanying variety of Furmint. Thanks to our silicate soils, it is always latently nervous and lemony. Who else can boast a proven 500-year partnership between Furmint and Yellow Muscat?
In addition, Yellow Muscat plays an aromatic role in the worldwide sweet wine league where otherwise only Sämling 88 or Rheinriesling can be found - along with a handful of Furmint Aszús.
---
Blaufränkisch also has the advantage of family selection with us Triebaumers, as we were also vine cultivators generations ago.
Our selection is early flowering, has low yields and produces an enormous fruit at top concentrations. The built-in "Leanyka insurance" ensures that only our material will remain in the vineyard in the future: The mother vineyard stands on the Plachen, in the middle of it also vines of the white wine variety Leanyka (girl's grape). In winter, when the vines are pruned for grafting, it may happen that Leanyka vines are also pruned because the wintry vine looks very similar to Blaufränkisch. If then, three years after planting, Leanyka becomes visible again and again, we know with certainty that the vine cultivator has actually used our material.
Nowhere else can you find the Blaufränkisch so decidedly on limestone and clay as here in Rust – as a result, aromas of cherry, pepper and spices dominate.
A comparison of the five Burgenland origins of Blaufränkisch:
Rust

lime and clay

Lake Neusiedl
mostly sand/gravel
Leithaberg

lime and slate

Mittelburgenland

mainly clay

Südburgenland
Basalt

and clay
Rust – but not only
In these varieties everything that is unique about Rust and its people is reflected and makes it tangible in the nose and on the palate. Rust's core competence invites you to explore our product range from the classic Blaufränkisch at the base to the individual sites at the top within the framework of an exciting thematic complex full of history and stories.
No kernel, however, without surrounding fruit. Rust's core competence is our lifeblood. But we will never stop experimenting with our inner voice - as evidenced by First Mist (already in the second generation), Gillesberg Cabernet Franc and various limited editions.
Experience the Ruster core competence
You are very welcome to visit our winery in the course of our cellar door-events Ruster Weinschätze in April or Ruster Herbst Zeitlos in November and experience our wines and stories first hand. As we have no fixed opening hours you may visit our winery from Monday to Saturday. We kindly ask you to make an appointment in advance so that we can really take time for you. Thank you very much for your understanding!