Making of: Muscato
In 2002 - inspired by our journeys to the Piemont and prior to taking over the winery - the first Muscato was produced by the Szigeti-Brothers; at that time with still 3,5 bar pressure in the bottle.
Our clients immediately loved this light aromatic champion. Due to capacity reasons we changed to the Inführ company in Klosterneuburg in the following year. They manage in a highly reliable way the pressure tank procedure as well as the complex bottling under pressure atmosphere. Meanwhile a routine process which follows the same procedure every year:
We deliver the very clean, cooled Muscat must to Klosterneuburg where it is poured into a pressure tank and reaches an alcohol content of 7 % within two weeks.
By raising the tank pressure to 7 bar and cooling the must down to 0°C the fermentation is interrupted.
Then the raw product remains under pressure for approximately 6 weeks in order to allow the carbonic acid to incorporate thoroughly.
Subsequently the wine will be filtrated and bottled under counterpressure. Subsequently the wine will be filtrated and bottled under counterpressure.


If one would have tasted a Muscat in the middle of fermentation intensive aromas of Muscat, elderberry and citrus would generally be perceptible. This tank procedure - by the way a recognized and common method - guarantees that exactly this aroma spectrum is preserved onto the bottle.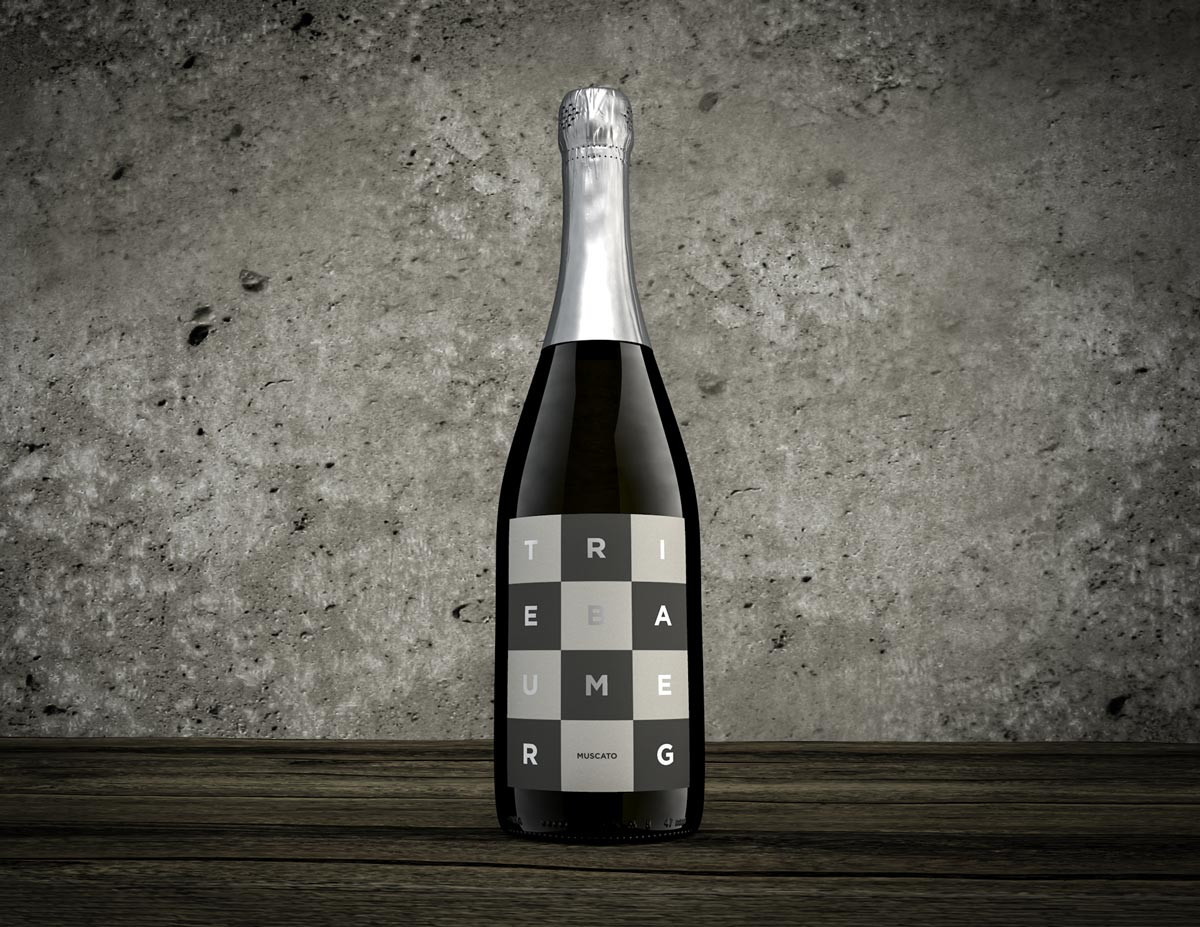 We would expressively like to point out that Triebaumer's Muscato is still the only Austrian "Perlwein" which contains carbonic acid solely produced during fermentation. This results in a much finer perlage which feels creamier on the palate than a product with added (= impregnated) carbonic acid.
For unexplainable reasons the Austrian wine law intends for products with an alcoholic content below 9 % a maximum bottle pressure of 2,5 bar. Additionally it prescibes that the product has to be called "Perlwein", a category which is usually associated with the considerably less expensive and in terms of quality perceptibly inferior impregnation procedure.
From a gastronomic and pleasurable point of view it would be desirable to describe a wine with 3,5 bar pressure as Sekt (sparkling wine). But what will you do - we are in Austria.
In order to avoid the rejectable taxes on sparkling wine in Austria, Germany and the Netherlands
we use the innovative glass lenses screw cap. A German invention which proved to be very reliable and practical. Again: we are the only winery in Austria making use of this technology - a closure made of glass on glass.
It is logical that the residual sugar content of the Muscato is quite high because only a small amount of fruit sugar is transformed into alcohol. Thanks to the CO2 content and the characteristically high acidity level of the Yellow Muscat the Muscato appears nonetheless charming and elegant.
And last but not least Muscato from the Triebaumer estate should be served cold, ice-cold!